Merchant Services and Consulting has multiple banking partnerships which enable us to provide competitive rates as well as a variety of payment solutions. With our various banking relationships, we can place any type of merchant account and provide the lowest rates guaranteed. If we can't beat your current merchant account rates we will pay you $200.00.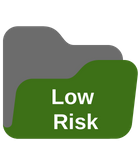 – Basic Credit Card Processing
– Internet Processing
– Payments on the go
– E Check Services
– Gift Cards
– Merchant Cash Advance

This message is only visible to admins.

PPCA Error:
Due to Facebook API changes on September 4, 2020, it will no longer be possible to display a feed from a Facebook Page you are not an admin of. The Facebook feed below is not using a valid Access Token for this Facebook page and so will stop updating after this date.